EPOS Dashboard.
The dashboard gives the manager an overview of revenues and performance of the business, in chart and data formats. Get valuable insights into which products are selling the best and which need to be repriced or removed.
Product Profiles.
Build your own list of products on sale in the bar, and add your menu items and choices very easily and quickly. Change prices, add sale items and daily specials, clearance lines and other items with a couple of clicks.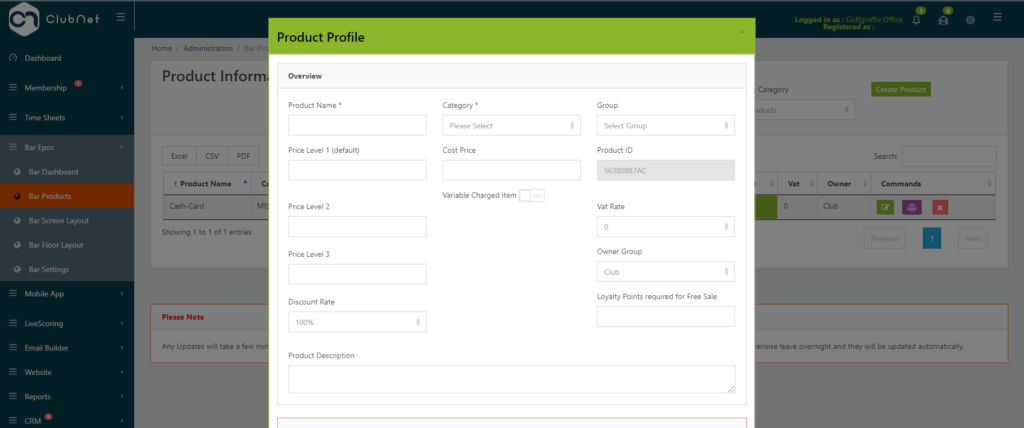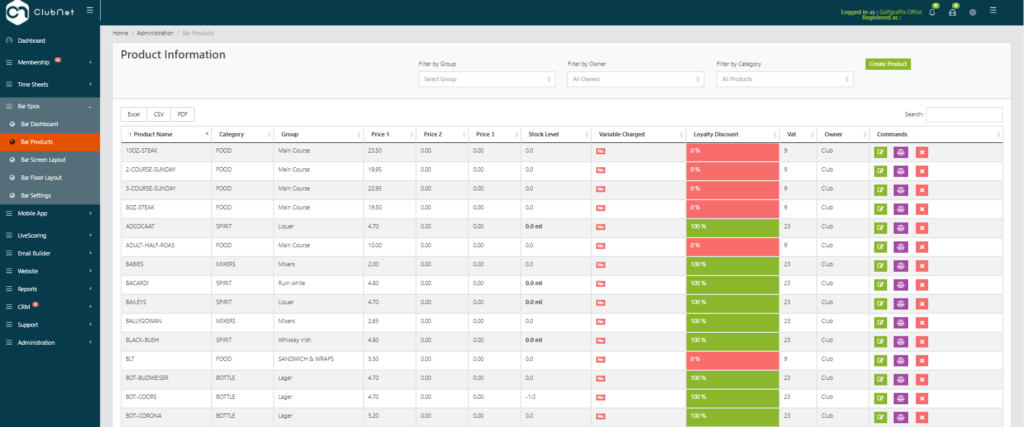 Products at a glance.
Everything you sell, divided into categories, easy to find and amend and quick and easy to analyse. Make quick changes to prices and discounts across the board.
Inventory control.
Produce stock reports, shortage reports and sales analysis at the click of your mouse. Add new inventory and never lose count of products in your club. This solution reduces risk and cuts costs.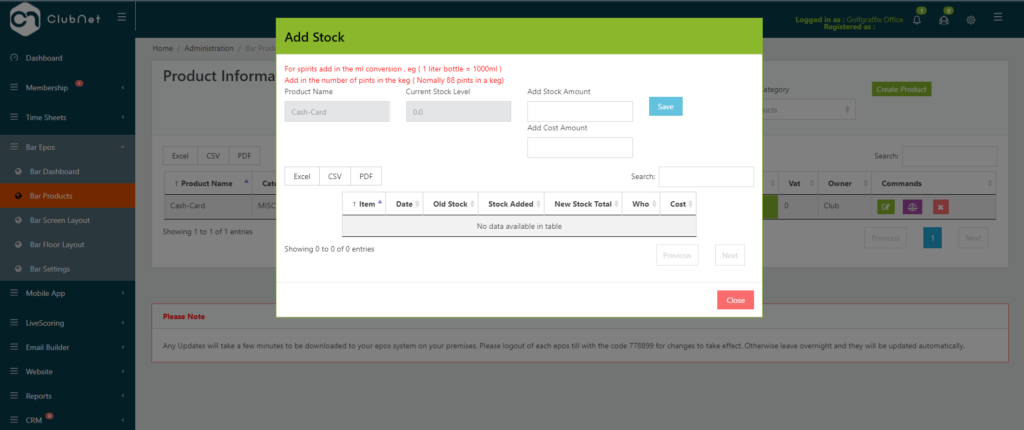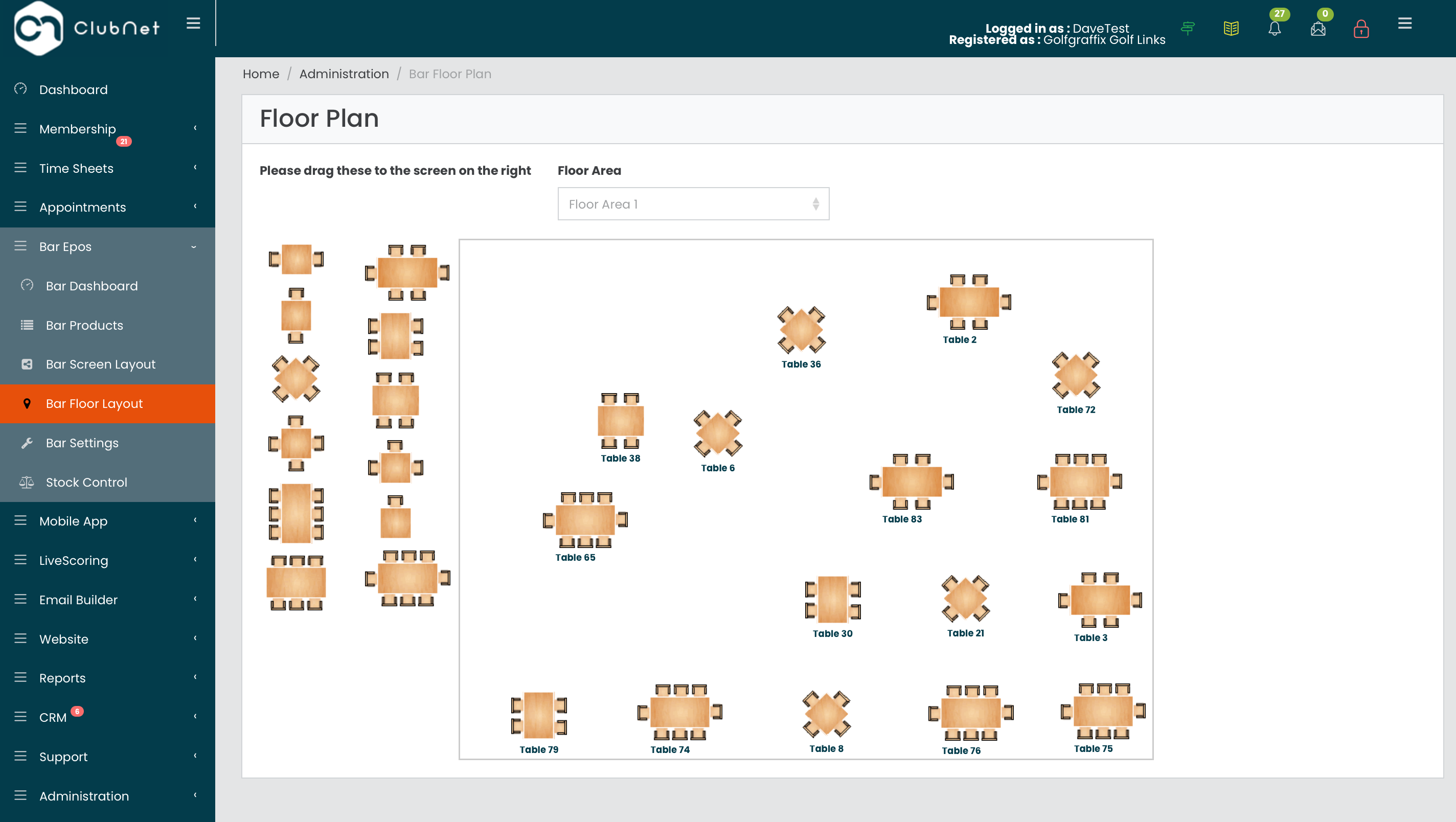 Floor layout plan.
Design a floor layout plan that works for your bar or restaurant. Choose the number of seats at a table and the direction it faces. Place Bills on table to never lose track of orders. This feature allows staff to organise their workspace in order to maximise efficiency.