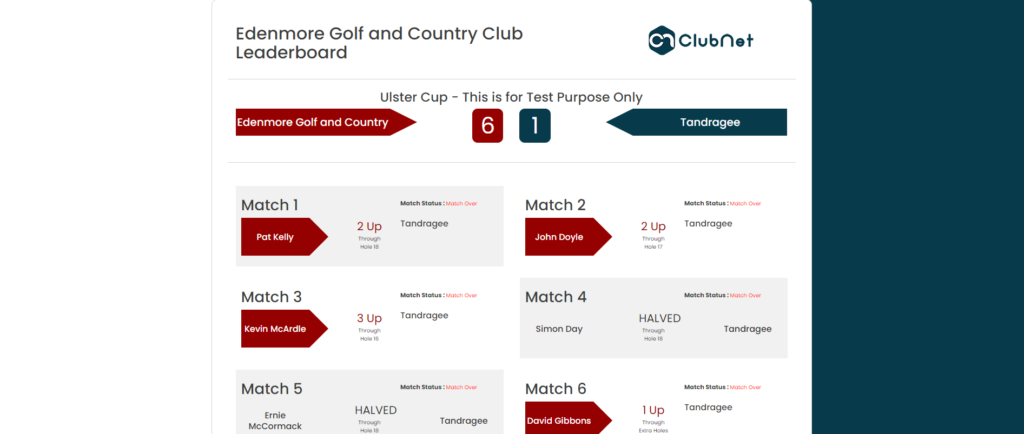 Interclub Matches
Follow interclub matches through the live scoring portal. Team managers or volunteers at the matches will update the scores via the admin side of the portal. This will allow members to view the live scores and stay up to date with the results.
External matches
Follow matches against other clubs via our live scoring portal. We cover all sports and show an overall timeline of the match. If you cant make it to a game this is the perfect solution for staying up to date with the live scores.  As the service is web-based you can check scores from anywhere in the world.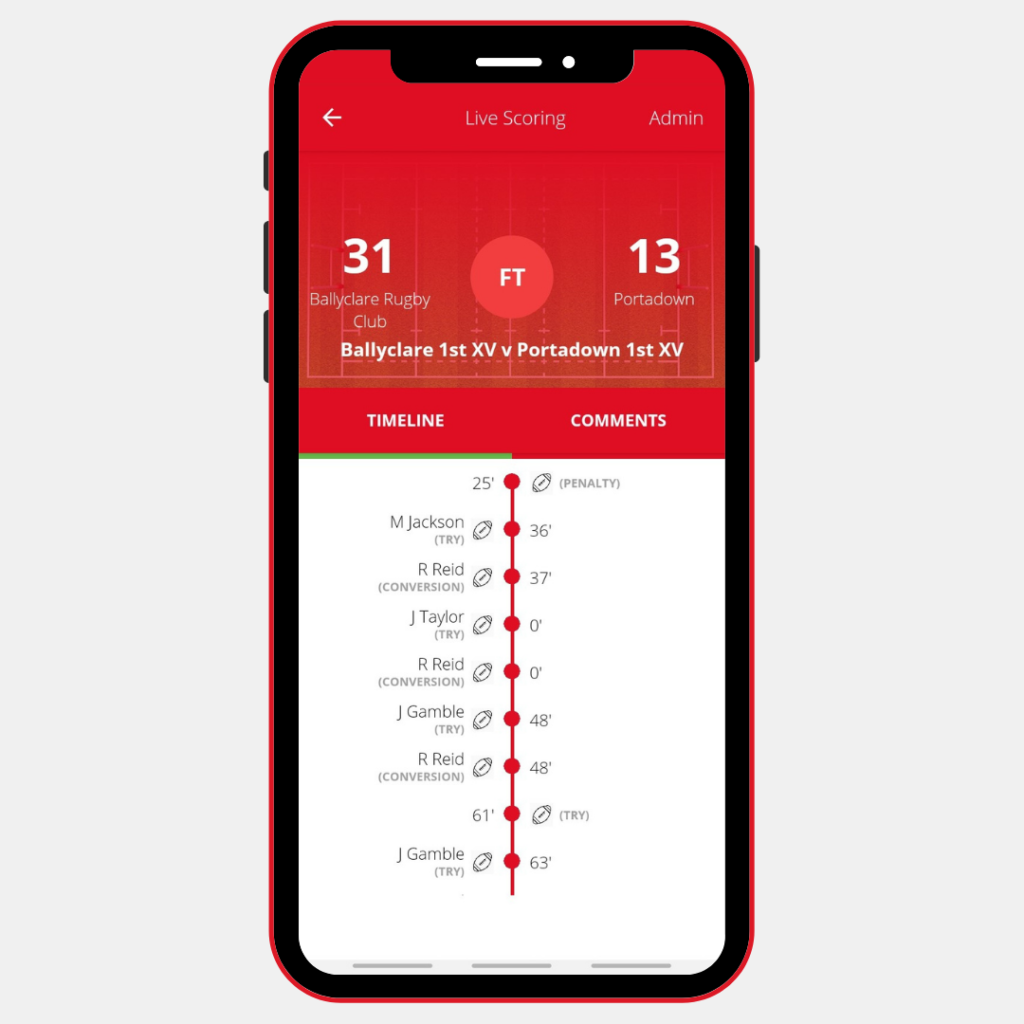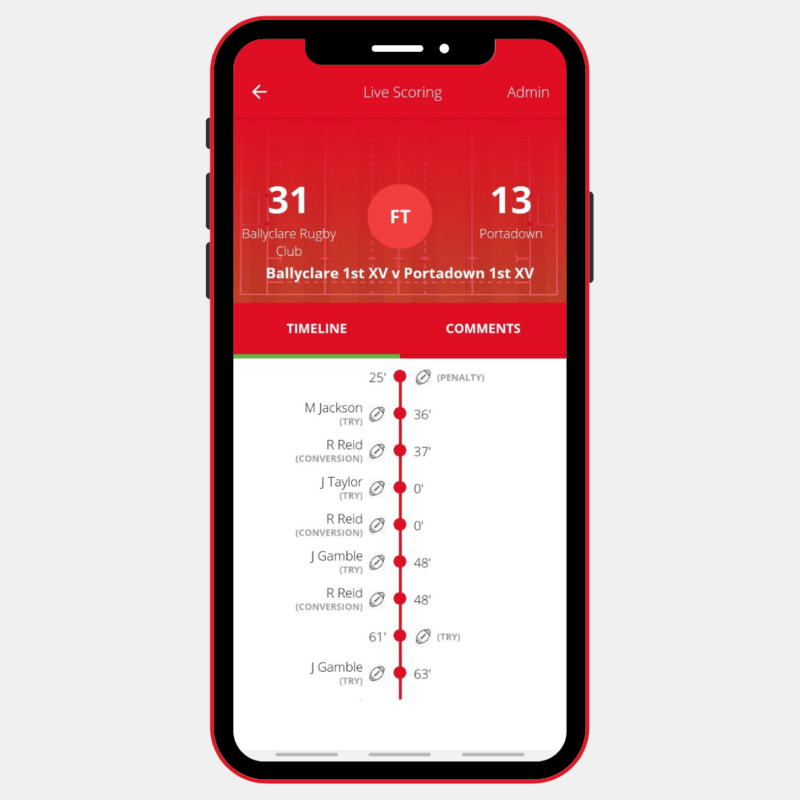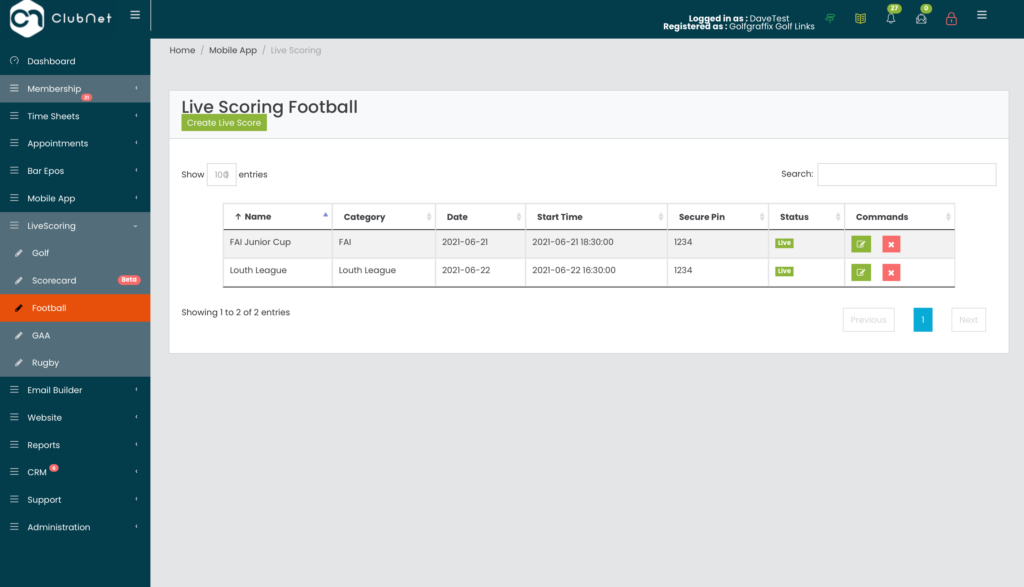 Set up live competitions
Create a match on the live scoring portal days or weeks in advance. This feature will allow admins to design the format of the match and give access to the team manager or volunteer on the day.