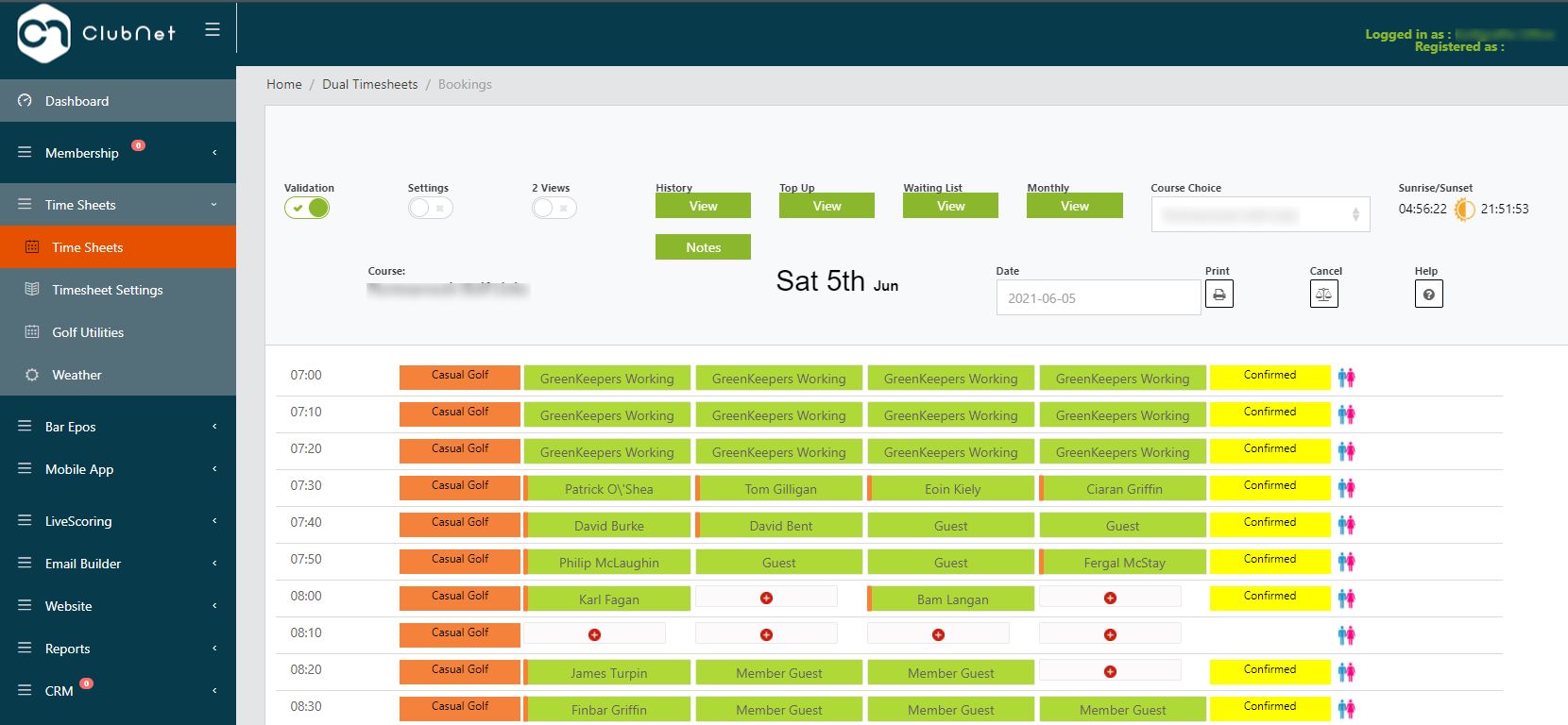 Daily Timesheets
Our detailed daily timesheet is easy to use and functionality focused. It has many function controls, allowing admins to gain ultimate control over the schedule. It's colour coded display ensures members and staff can see availability in seconds.
Members Booking
Members will be able to book tee times, for themselves and friends. Members can set up their regular golfing 'buddies' as a shortcut, for quick booking of a three or four ball. They can also enter the 'waiting list' if the time slot has been taken.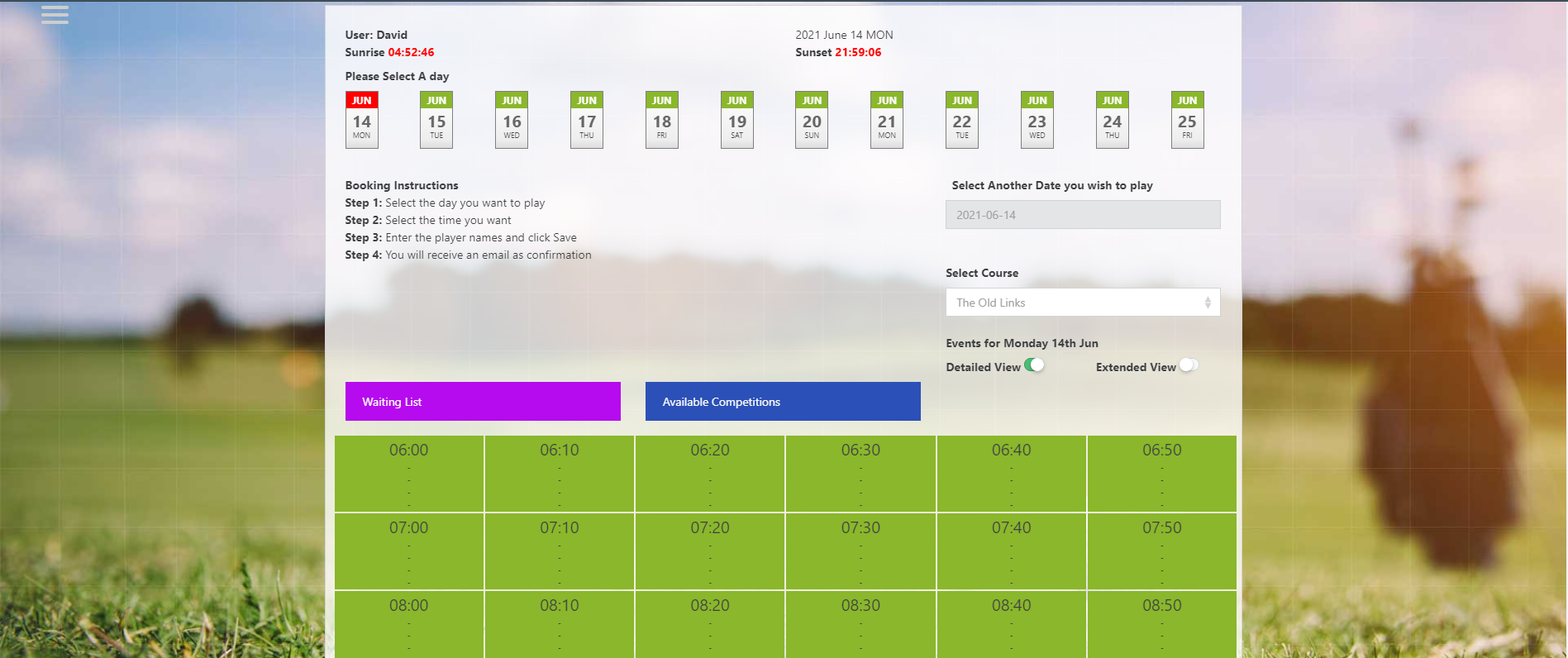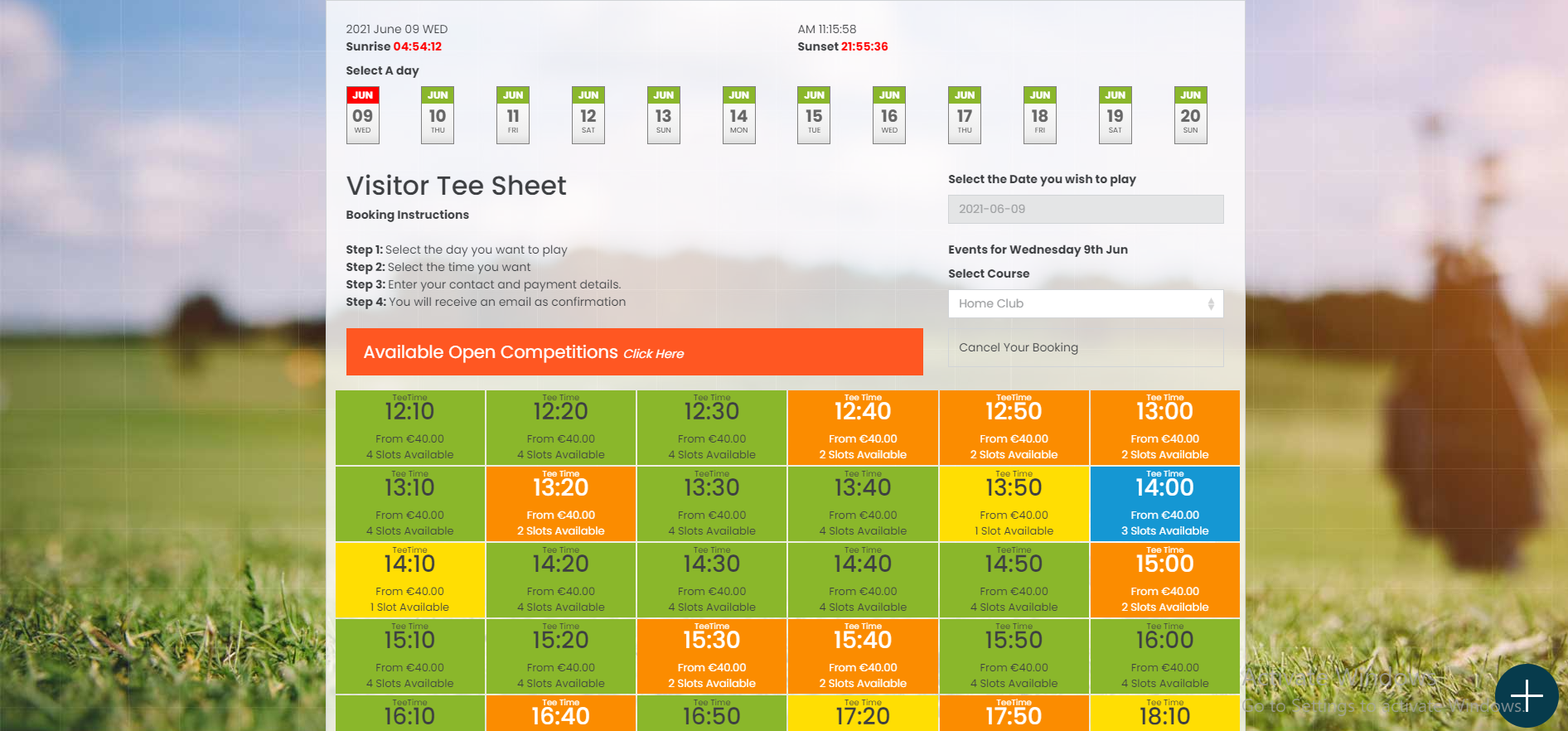 Visitor Booking
The tee sheet can be set up for visitors to be able to book tee times via the club website or via the ClubNet App. The tee sheet can be configured so that payment is taken via credit/debit card at the time of booking, reducing the risks of no-shows.
Dynamic Pricing
Managers have the choice of using traditional 'fixed' green fee pricing (one fee all day), 'flexible' pricing (different fees for different times of the day), or 'dynamic' pricing, where the fee rises when demand for peak times is at its highest.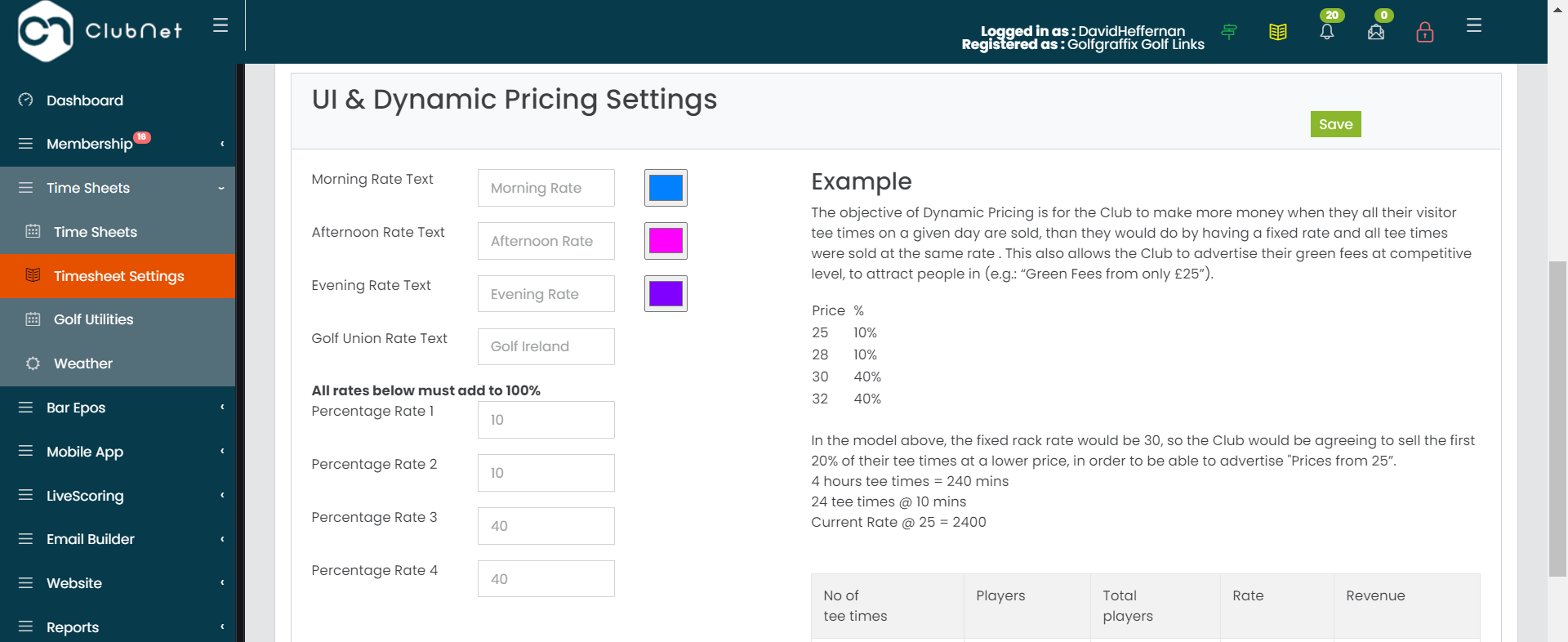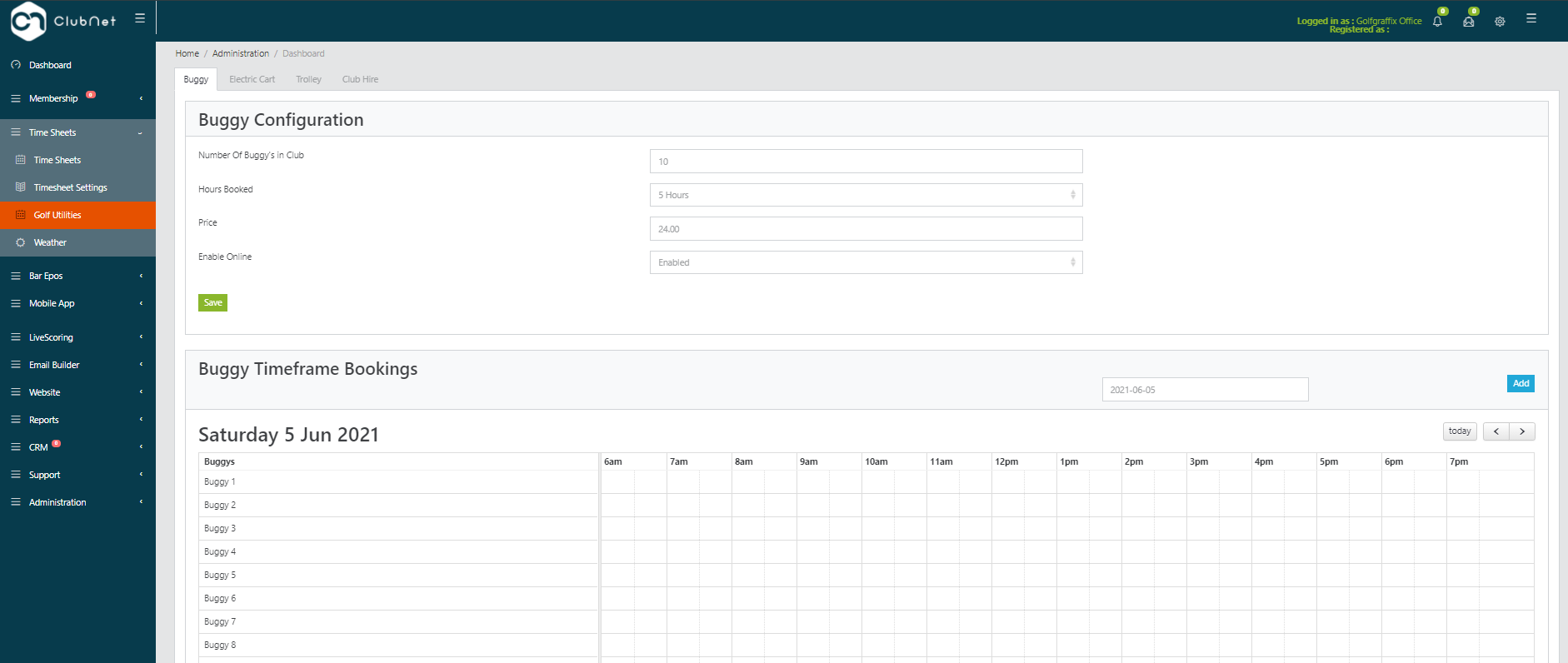 Golf Utilities Management
Set up the tee sheet booking system to allow members and visitors to also book (and pay for) additional services like golf buggies, electric trollies and other services.
Competition Setup
It's simple to set up members' competitions, allocating set times in the day or a whole day for competitions. Admins have control over: 'Competition type, gender, numbers per group, purse payment, guest booking, format, time, date, competition name' and more.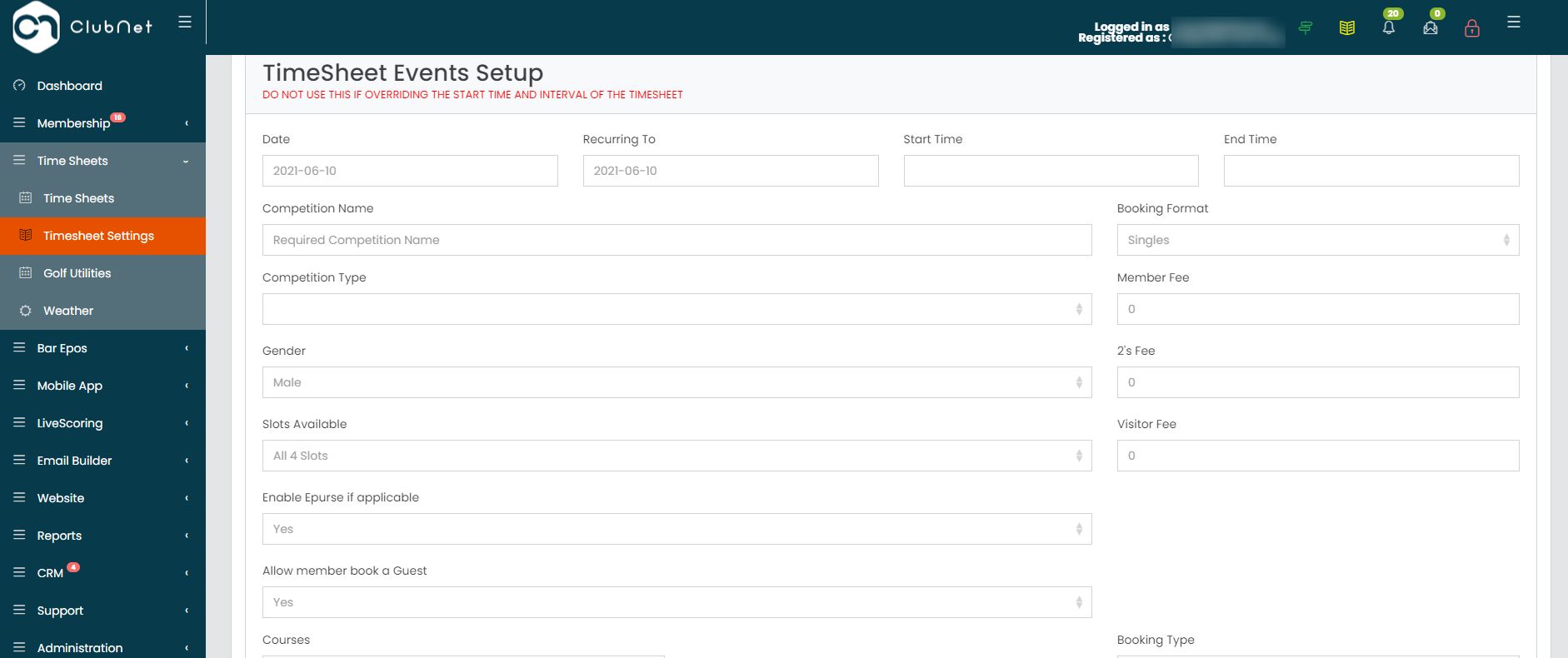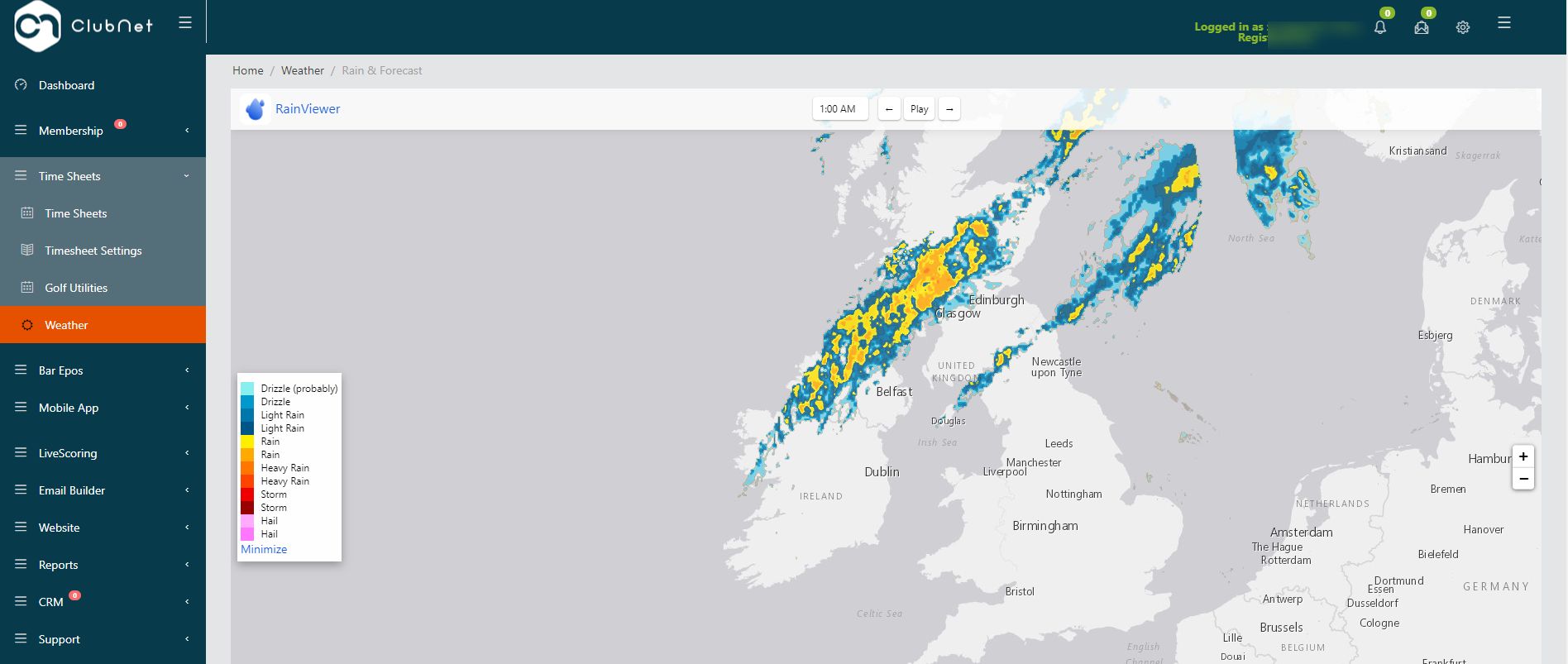 Live Weather
Links to a live weather service allow members and visitors to view the very latest weather forecasts.