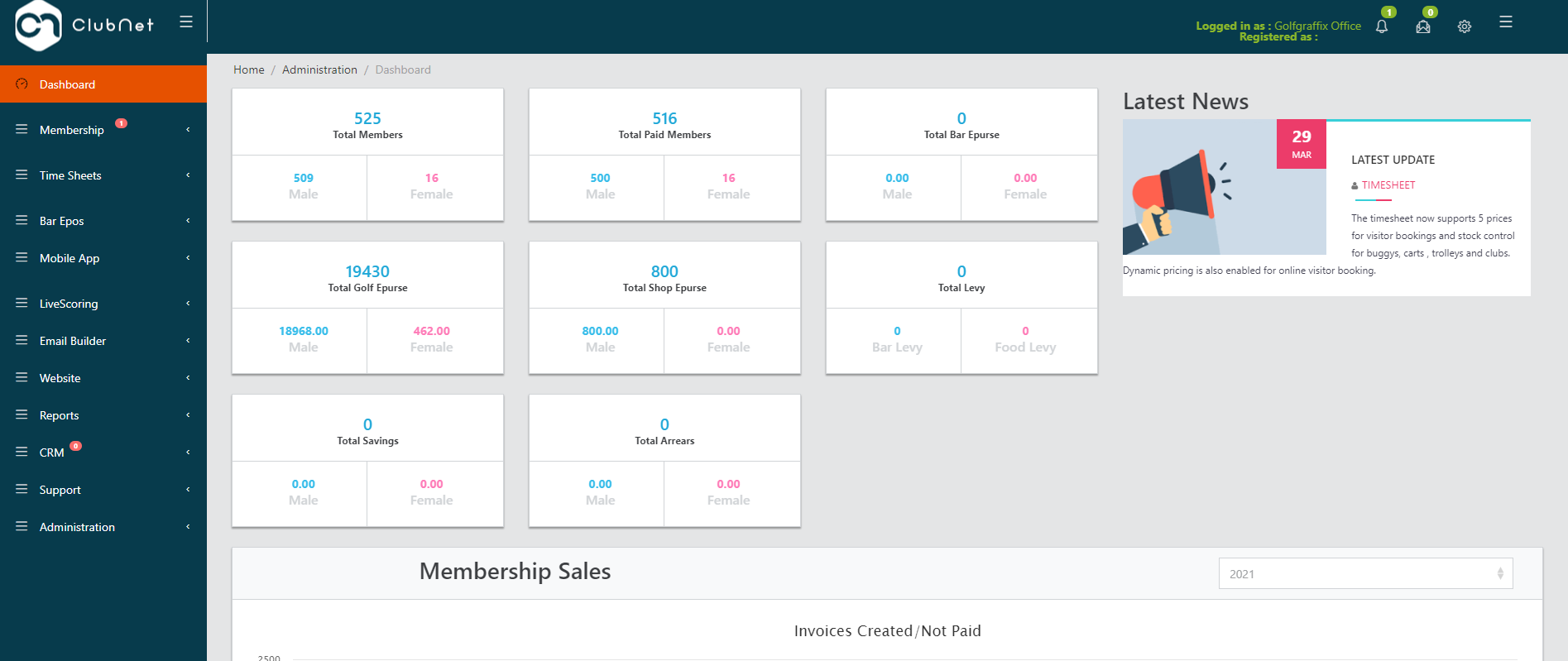 Members Hub
With an individual record page for each member, all details can be stored. Link family members together for subscriptions to be billed as one. Purses can also be maintained or edited here.
Payments & Automatic Invoicing
Raise annual subscription invoices, with additional charges like locker rental, golf affiliation fees, bar levy and any other charges can be included.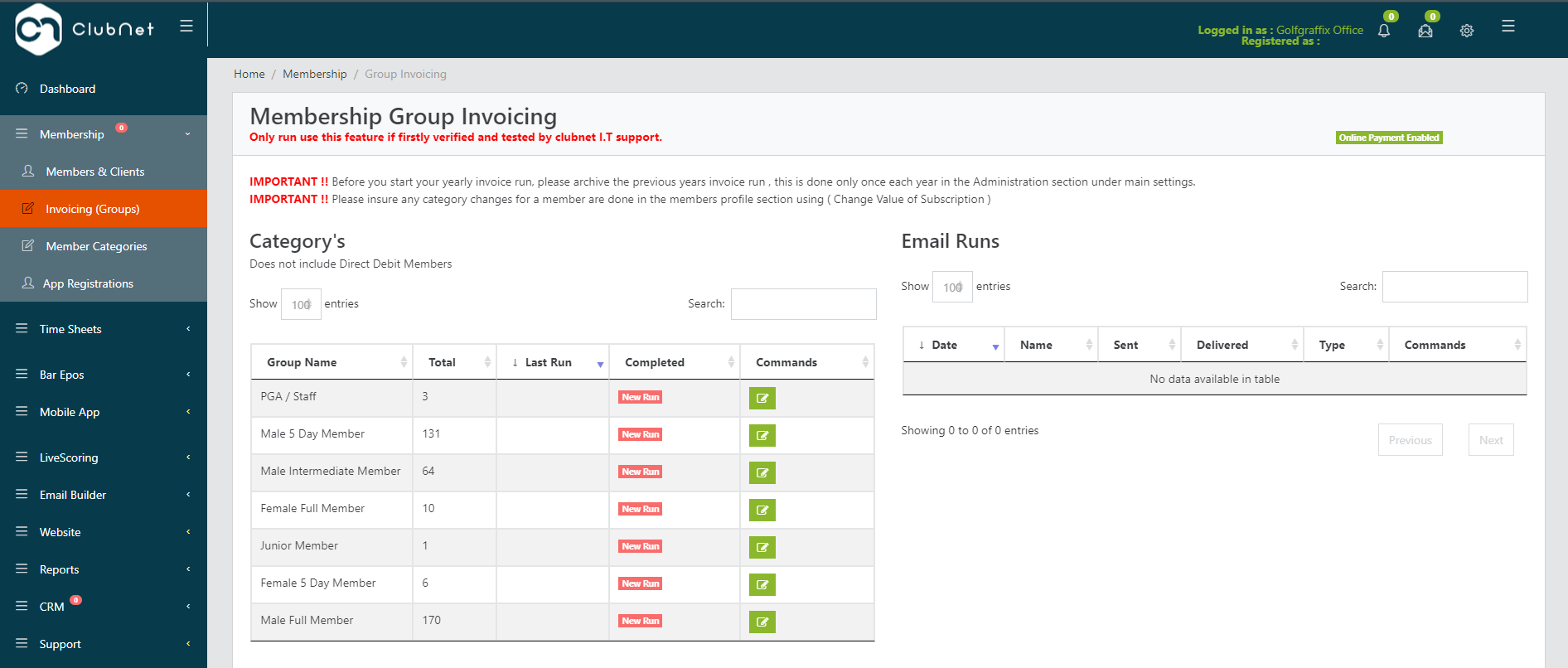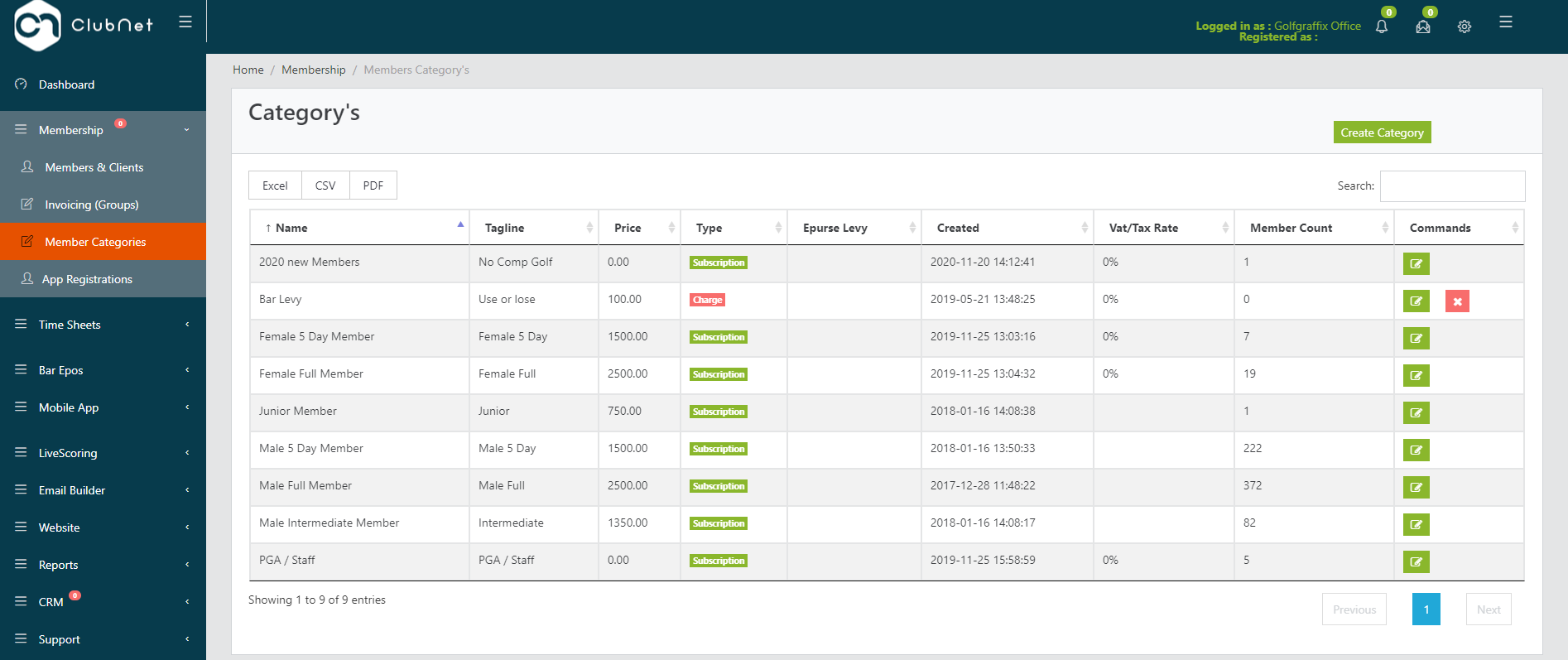 Member Categories
Full Member, Junior Member, Honorary Member? ClubNet provides unlimited membership categories for any clubs needs, Making simple work of housekeeping and invoice season!
Member Activity
All Member Activities are logged for ease of access, Quickly review and analyze member activity with the click of a button. This helps staff keep a record of when bookings were made and the method of booking.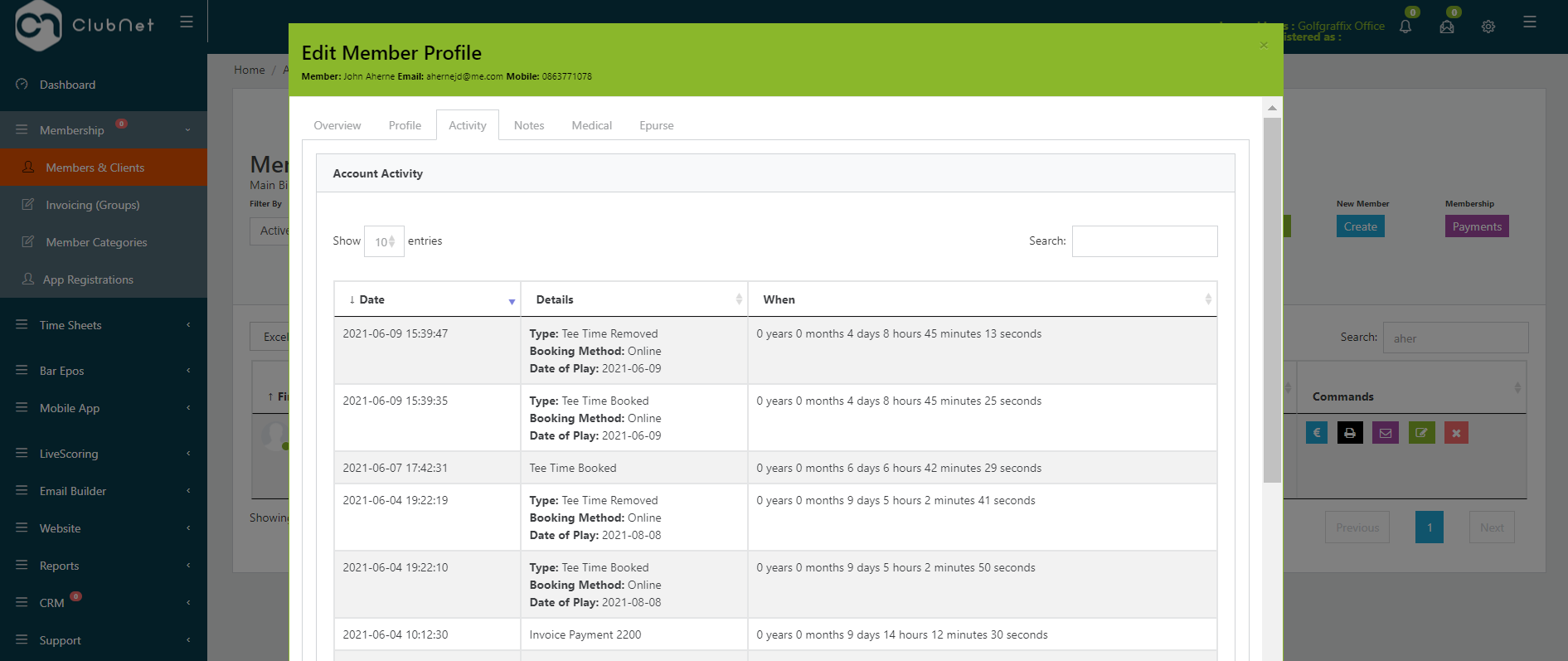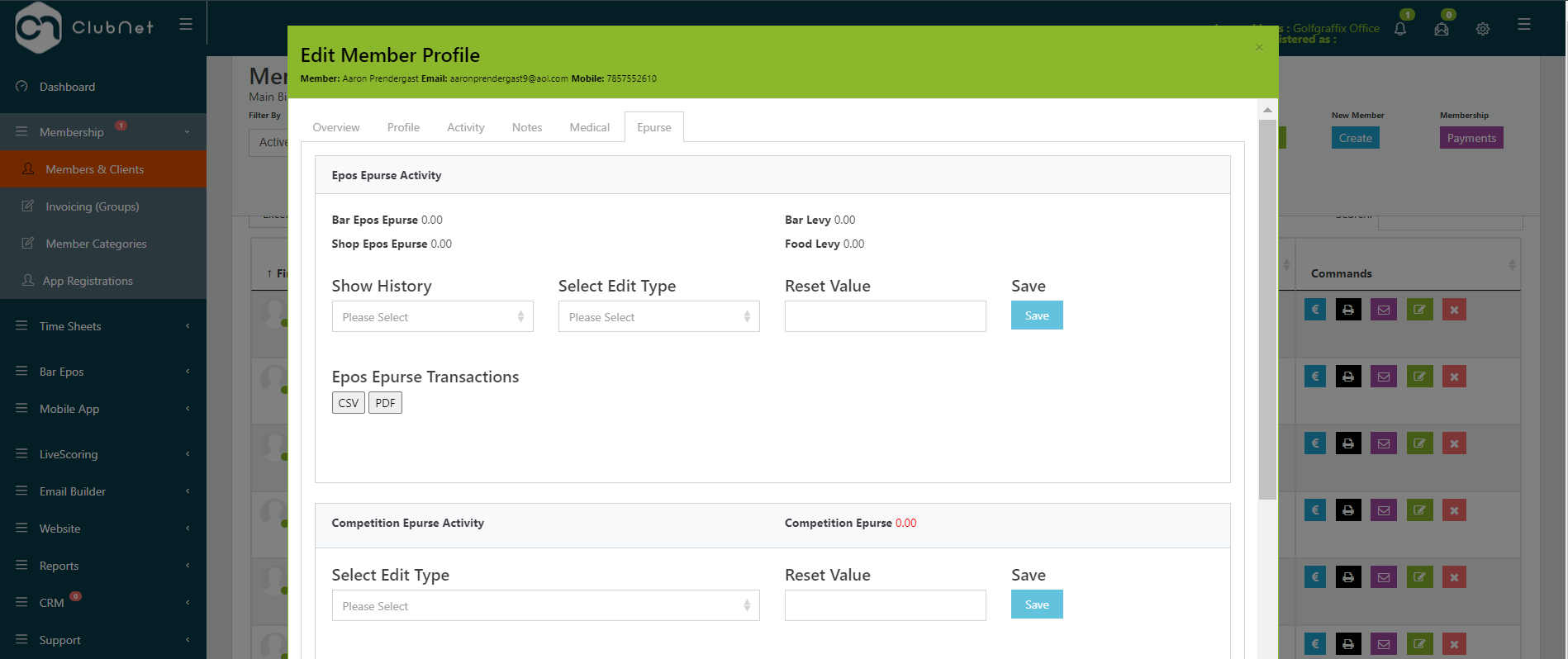 Member Epurse
Purses can be created so that members can pay into, so that they can use these to spend in the bar/restaurant, in the pro shop and also on competition entry fees (in which competition winnings can be deposited)