Your course is fully loaded with all features; Greens, Tees, Bunkers, etc. All features have their measurements preloaded, no more guessing at green size or area. Use the App as a constant reference for staff and course managers.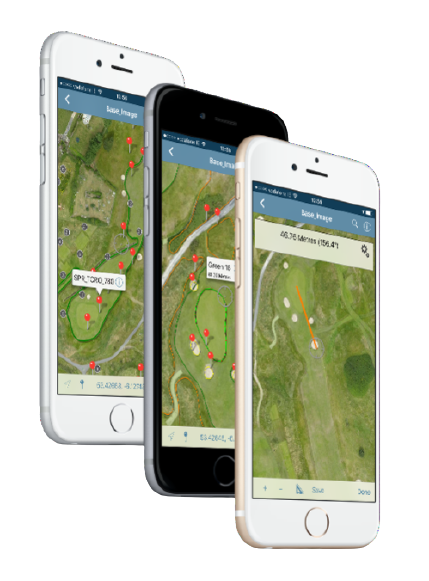 Measure Distance and Areas
Record GPS Tracks, Drop Placemarks & Add Notes
Our technology provides an accurate and editable 3D Model of your golf course. The 3D models allows you to prototype any changes to the course. Add/Remove trees, add/remove bunkers, edit terrain.
Using imagery and video you can review and communicate internally and to promote design changes to the membership.
As your course is full mapped there a many other service we can offer to make planning on course works easier.